Reading Time:
4
min
ChatGPT also means that the future of online distribution is here, and hotels can capitalise on it.
Picture this: you're searching for the perfect hotel for your next trip. Instead of scrolling through countless websites, trying to compare prices and amenities, you ask a conversational AI for help. With just a few questions and answers, you have a shortlist of the best hotels in your desired location explicitly tailored to your needs. This is no longer a fantasy but a reality thanks to the introduction of ChatGPT and other conversational bots based on Large Language Models (LLMs).
In late 2022, OpenAI introduced ChatGPT, a conversational model interacts with users naturally and intuitively. And while ChatGPT is just one example of this technology, it serves as a glimpse into the future of how we search for information and make reservations, particularly in the travel industry.
A few days ago, Microsoft announced the private beta launch of its new Bing Search Engine. This exciting update comes complete with a game-changing feature known as Chat. In a significant step forward, Microsoft has integrated the full capabilities of ChatGPT into the search engine, granting it access to the web and keeping its knowledge fully updated and empowered. This is a significant improvement over the current limitations of ChatGPT, which is only trained until 2021 and does not have access to the web. Bing's integration of ChatGPT can potentially transform the search experience for users. Just ask for a travel itinerary and see the future of seamless hotel booking unfold.
We have all tried searching for information online to plan a trip. And we've all experienced the frustration of jumping between different site decisions. A famous Expedia research from a few years ago said that hundreds of sites were visited four weeks before booking a hotel. Here, as usual, the technology that disappears and becomes more "human" will allow us to obtain a probably better result in a fraction of the necessary time.No more setting up irrelevant websites or scrolling through result pages with information you don't need. Ask and receive a direct answer. And this is just the tip of the iceberg regarding these systems' impact on the hospitality industry.
So, how exactly will conversational bots change how we search for hotels? Imagine chatting with a bot, discussing your preferences and receiving personalised recommendations. You can even provide feedback on the suggestions until you reach a consensus on the perfect hotel for your trip. This level of interaction and customisation can be a game changer in making hotel reservations.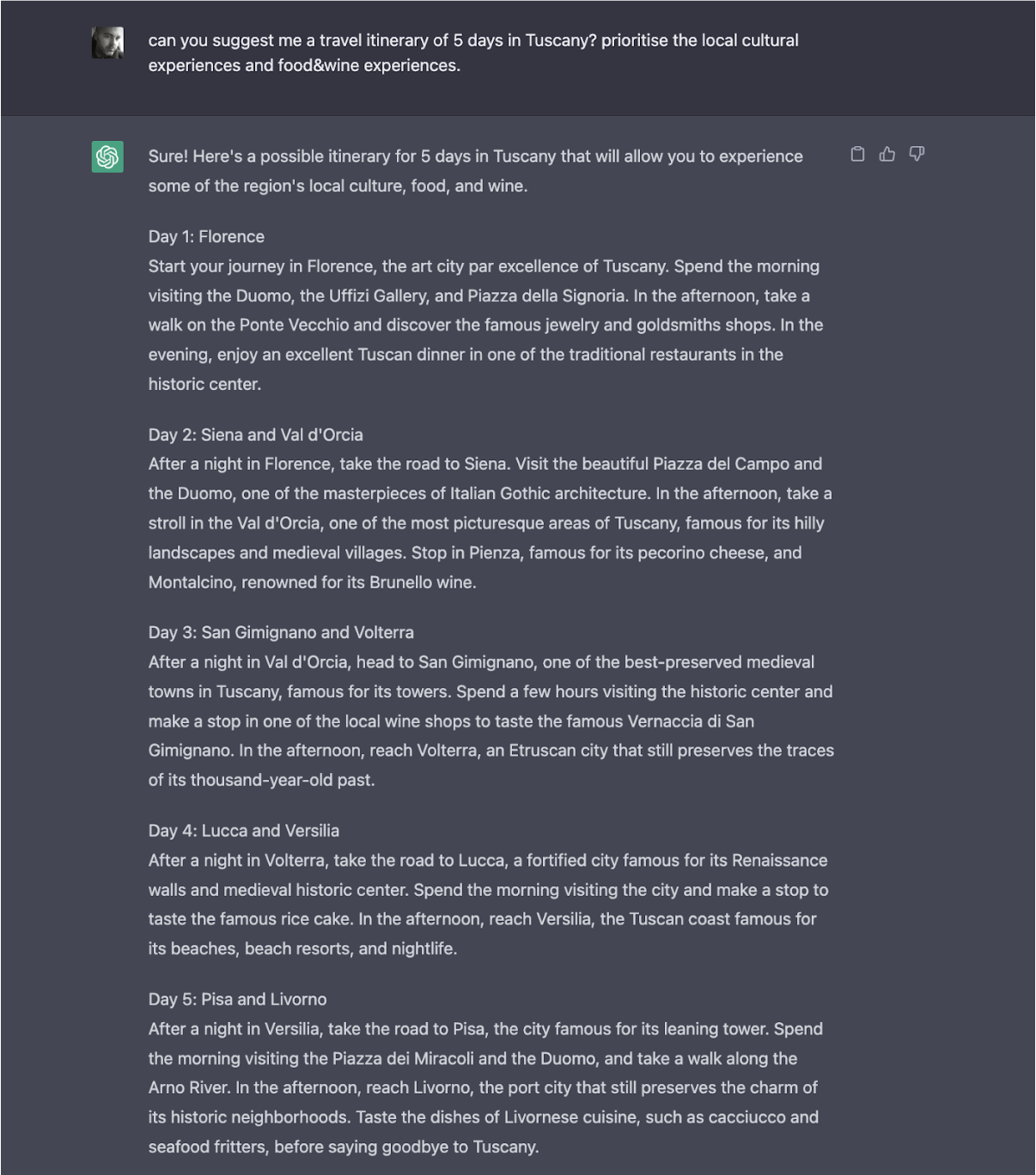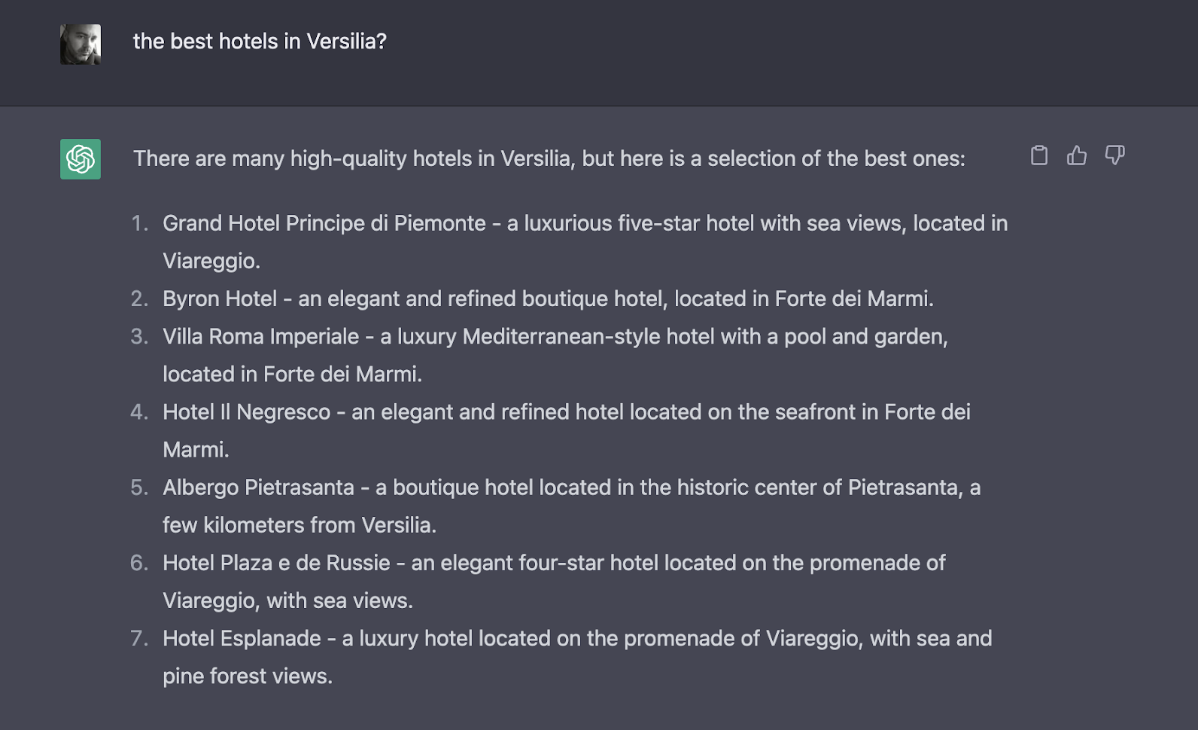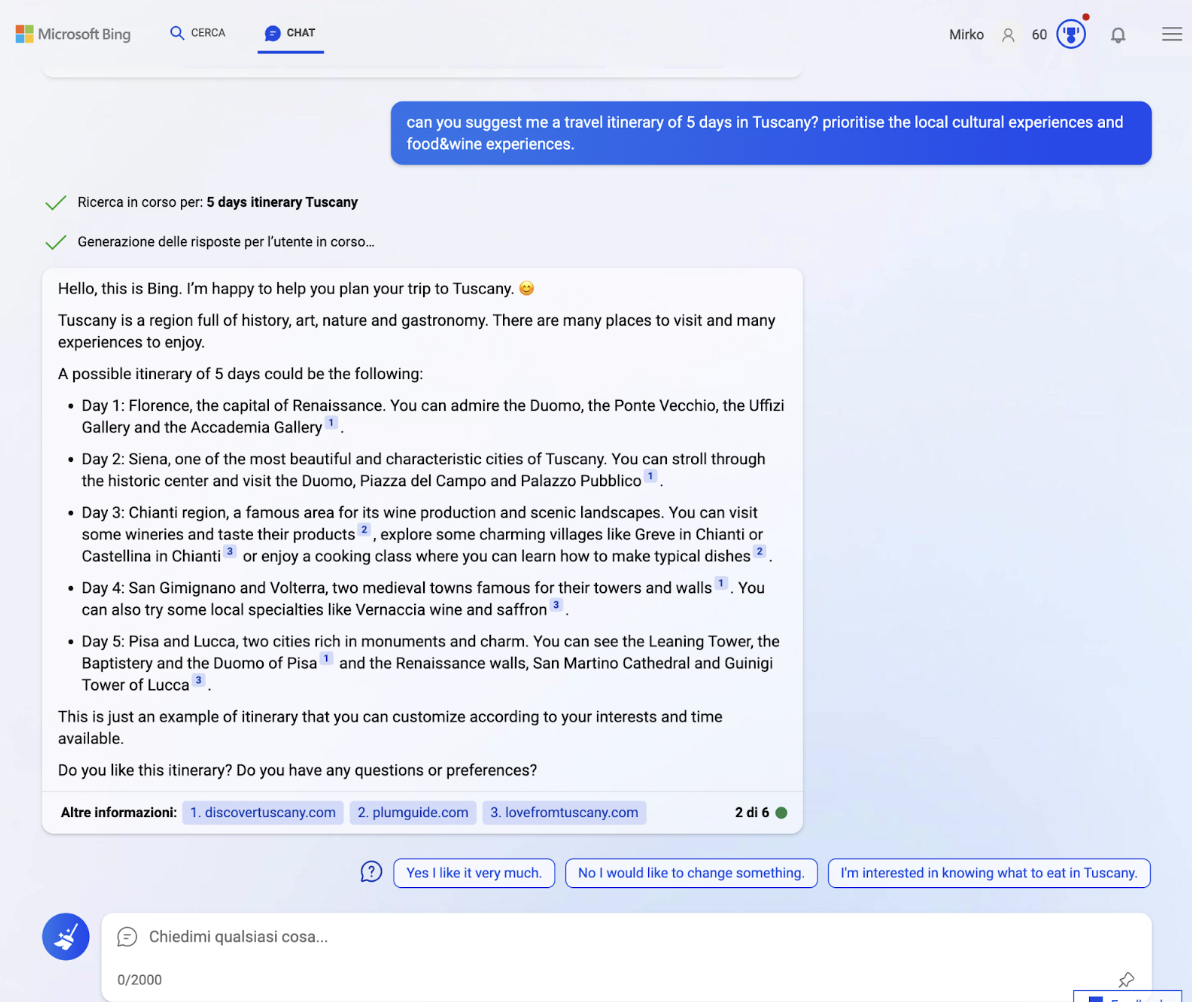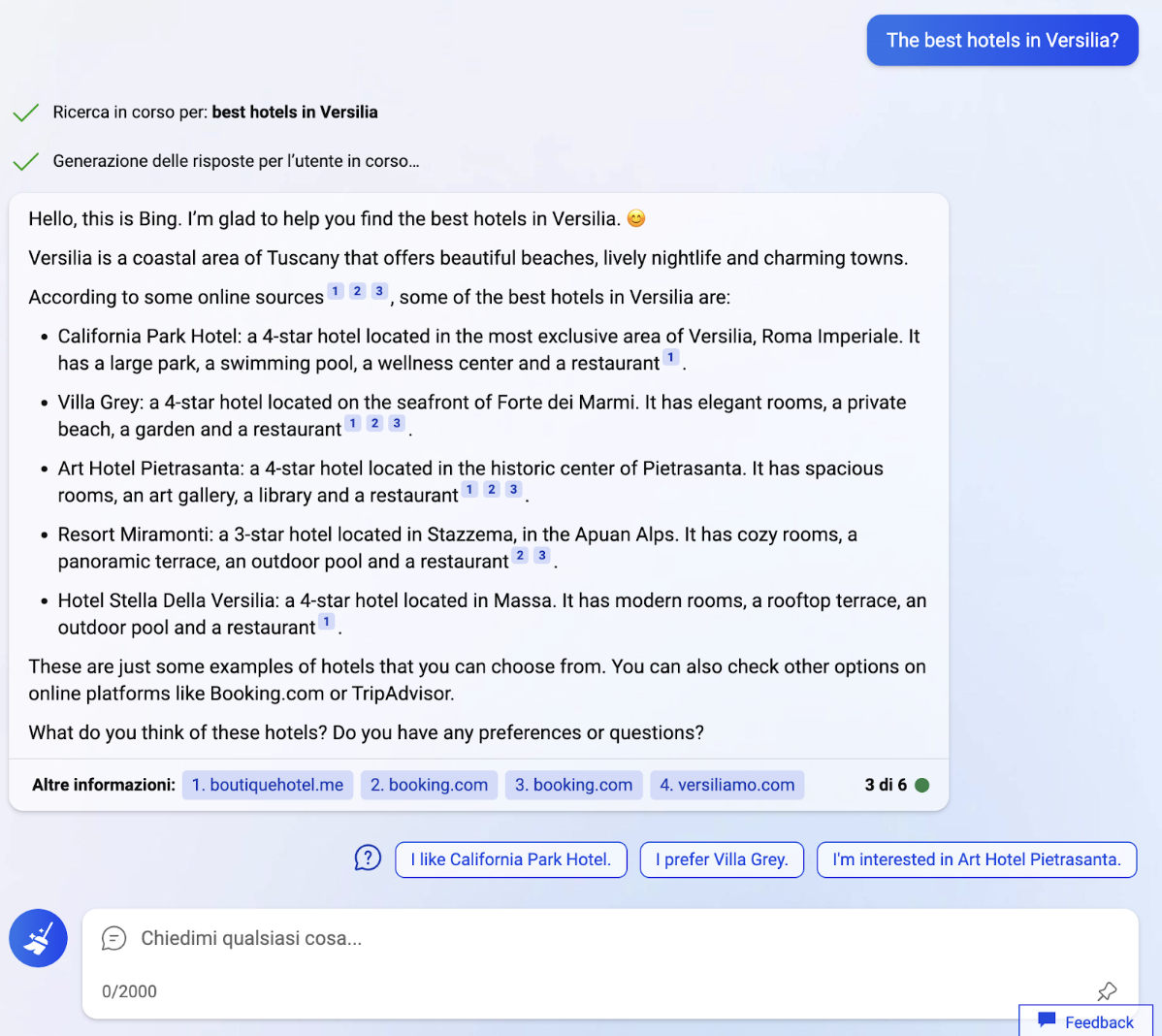 ChatGPT: The Future of Online Distribution 
But what does this mean for the future of online distribution? Online Travel Agencies (OTAs) and traditional search engines like Google could soon be replaced by AI-powered Conversational Online Travel Agents (COTAs?). This shift in how we search for information will change how hotels distribute their inventory and sell their rooms.
SEO and SERPs, commonly used by hotels to increase their online visibility, may become irrelevant in this new era of AI-powered search. Chatbots will directly answer your questions, eliminating the need for search engine results pages. However, the use of ADS may still be possible, but the limited ad space will lead to fewer visibility options and higher pricing for hotels and OTAs.
But why settle for browsing dull websites when you can talk to a conversational AI and receive the best hotel recommendations tailored to your needs? This shift in the industry presents a new set of challenges for hotels listed on OTAs, including reduced visibility and higher pricing.
ChatGPT: Trip.com has launched TripGen
Want an example? Trip.com has just launched TripGen. Trip.com is an international Chinese-origin, all-in-one travel platform – 24 languages in 39 countries, with 31 currencies available and local sites – and has just launched TripGen. This chatbot provides users with tailor-made itineraries, travel plans, and personalised advice to book all the chosen travel services directly on the platform in real time.
Understanding the frictions of consumers when planning and preparing a trip, TripGen integrates AI technology to help solve this potentially complex and stressful process, providing efficient and valuable assistance in real-time, allowing users to ask any question about fragmented travel information and receive instant recommendations, from flights and hotels to local transport and tours, making the whole process straightforward. Frictionless.
ChatGPT: how can hotels increase direct bookings
So how can hotels leverage these new tools and features to increase direct bookings? Waiting to understand the paid options, if there ever will be; for now, all that remains is optimising their online presence with increasingly relevant and high-quality content and offers that meet customer expectations.
The more specific, identifying, precise and targeted the content, the better, as it will be used precisely to train LLMs and improve their ability to respond to user requests.
It's a first step with no contraindications, so it's worth working on! Don't miss this opportunity to take control of your (future) online distribution and increase direct bookings.
*© cover by William Navarro on Unsplash